Flexible Choke & Kill Hose Line in Oil Rig Manufacturer
Choke and kill hoses are specialized flexible pipelines used in the oil and gas industry to control well pressures during drilling operations. They are designed to handle high pressure, corrosive fluids like drilling mud and well-control fluid. These hoses typically have stainless steel braids that provide reinforcement against collapse under high pressure. Additionally, they come with a variety of end connections that make it possible to connect them to other equipment on site easily.
Flexible Choke & Kill Hose Line Supplier
Tubes: Modified Nitrile, black, resists abrasion, corrosion, oil, and up to 20% H2S.
Reinforcement: Multiple layers of textile fabric and steel cable, with one layer middle rubber placed between cable layers
Cover: Fire resistant rubber cover, stainless steel armored to handle abrasion, corrosion, cutting, gouging, oil and weather.
Coupling: Swaged couplings, full range of couplings are available, such as hammer union, flanges, hubs, male thread, etc.
Superior Wear Resistance
Extended Service Life
High abrasion resistant SS316 armored cover
Excellent resistance to high temperature
Weathering and ozone resistance
High abrasion resistant over
Anti aging, long service life
Customization Options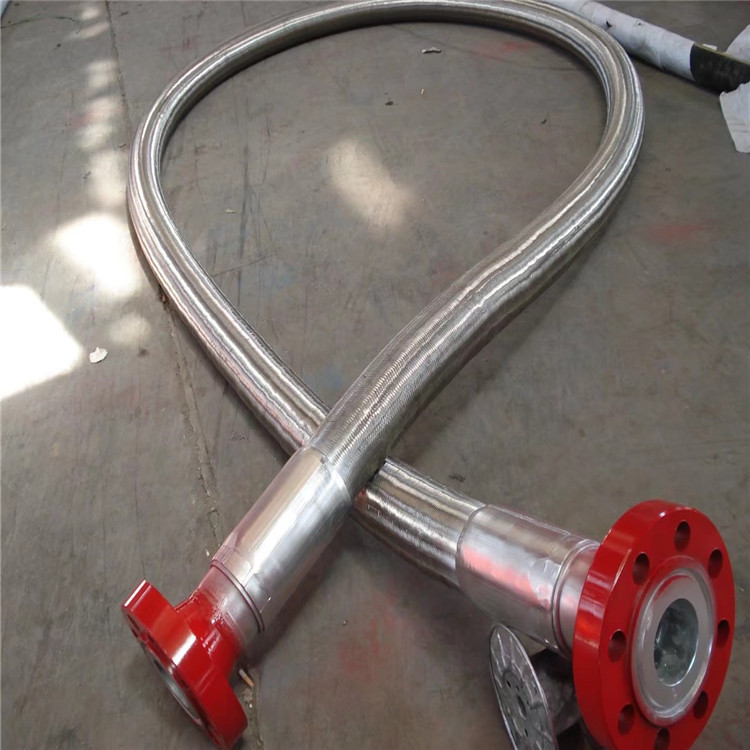 Specification of Choke and Kill Hose
Don't Know What To Start With?
Get A Solution For Your pipeline system
Suconvey Wholesale Can Be Easy & Safe.
No matter what kind of rubber products you want, based on our extensive experience, we can manufacture and supply it.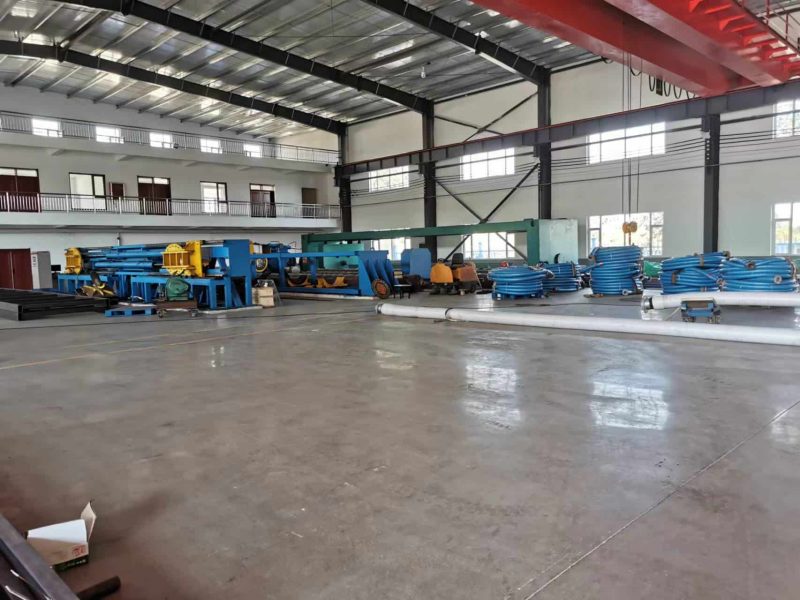 Maintenance and Inspection of Choke & Kill Hose
Firstly, regular inspections should be carried out on the hoses to check for any signs of wear or damage. Any defects should be addressed immediately to prevent them from getting worse and causing potential accidents. Secondly, the choke and kill hoses should be stored properly when not in use. They should be kept away from direct sunlight, extreme temperatures, corrosive substances, or any other factors that could cause damage.
Lastly, it's important to follow manufacturer guidelines when it comes to handling and using these hoses. This includes ensuring that they are connected properly during use and operated within their recommended pressure limits. By following these maintenance practices, companies can ensure a safe environment for all employees involved in drilling operations while also extending the lifespan of their equipment.
Applications of Choke & Kill Hose
Choke and kill hoses are essential components of drilling and well control systems. They are designed to withstand high pressure and extreme temperatures, making them ideal for use in offshore oil rigs. The choke line controls the flow of fluid during drilling operations, while the kill line is used to pump heavy fluids or cement into a wellbore in case of an emergency.
The applications of choke and kill hoses extend beyond drilling and well control systems. They can also be used in chemical processing plants, refineries, and other industries that require high-pressure fluid transfer. These hoses are made from durable materials, such as stainless steel or synthetic rubber, which make them resistant to corrosion, abrasion, and harsh weather conditions.
Choke and kill hoses come in different sizes, lengths, and configurations depending on their intended application. They are equipped with various end fittings that allow for easy connection to valves or pumps.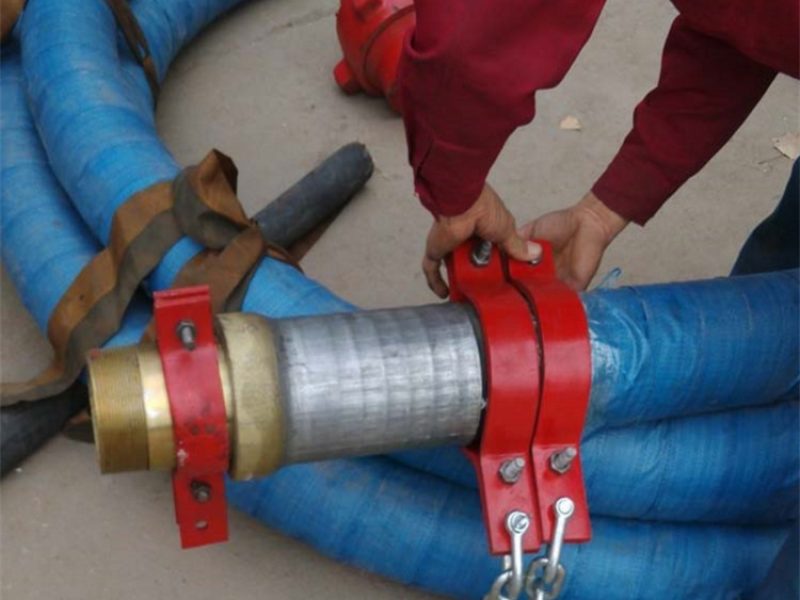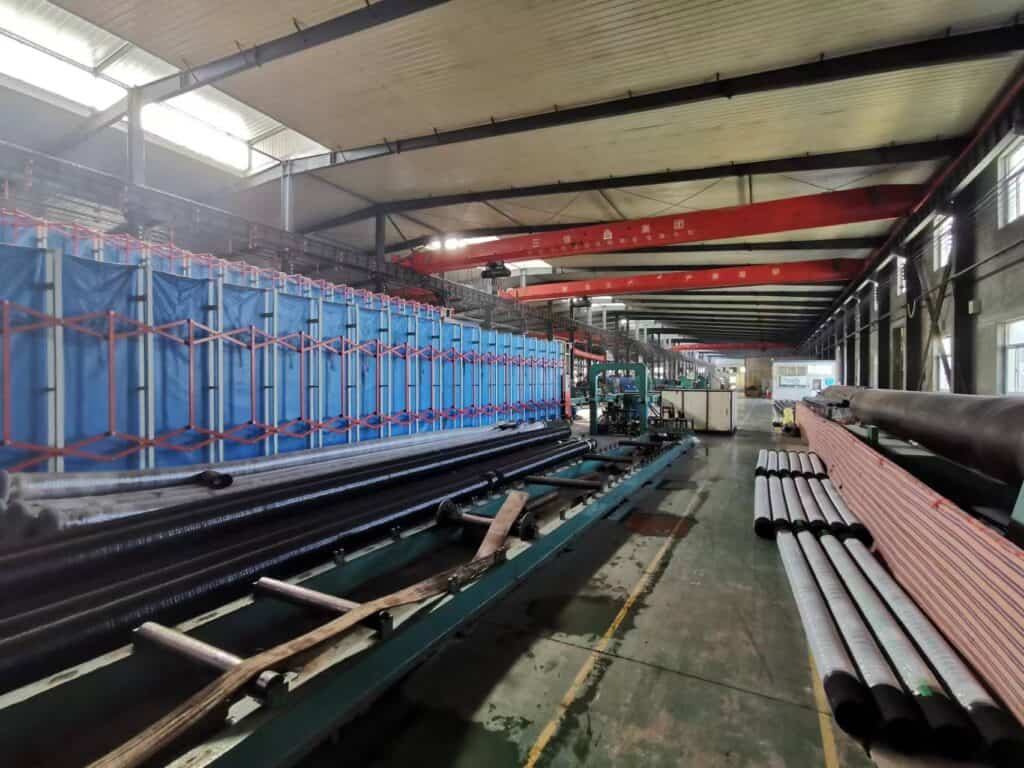 How is Choke & Kill Hose designed and built?
The choke and kill hose is typically made up of several layers of different materials to provide maximum safety and durability. The inner layer, also known as the tube, is usually made of synthetic rubber or stainless steel to withstand high pressure and corrosive fluids. The reinforcement layer is then added to give strength and flexibility to the hose. This layer can be made of multiple plies of cord fabric, wire braids, or even a combination of both.
A cover layer is applied on top of the reinforcement layer for protection against abrasion, heat, and sunlight exposure. Depending on the application, it can be made from neoprene rubber or thermoplastic material like polyurethane. Finally, end fittings are attached at both ends of the hose using crimping or swaging techniques for secure connections between the hose assembly and other equipment.
The design and build process for choke and kill hoses requires strict adherence to industry standards such as API 16C specification to ensure safe operation in harsh environments like oil rigs. Hoses are tested under various conditions including hydrostatic testing where water pressure is applied internally while monitoring any leakage points before being certified fit for use in drilling operations.
China Pipeline System Designer Manufacturer
Customer Hoses Applications Showcase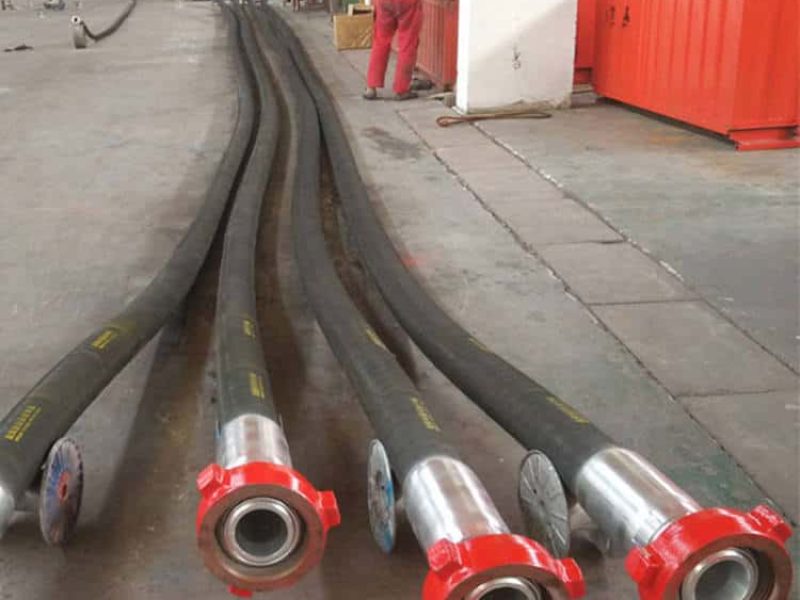 Rotary drilling hose before delivery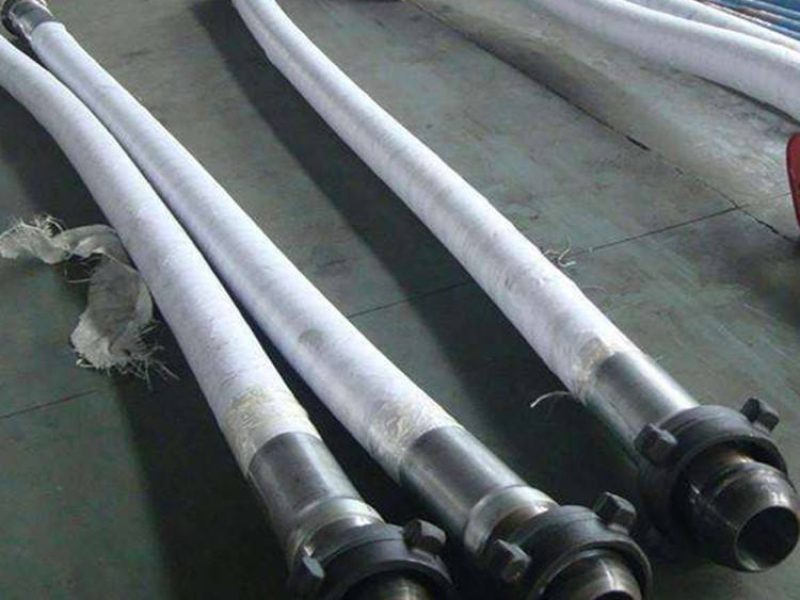 Rotary drilling hose with package
Most frequent questions and answers
When it comes to the use of choke and kill hoses, safety precautions are critical. These hoses are designed for use in extremely high-pressure environments, such as drilling rigs and other oil and gas industry applications. As a result, they must be handled with great care to prevent accidents or equipment damage.
One of the primary reasons that safety precautions are crucial is because these hoses can contain dangerous materials under high pressure. This could include toxic or flammable substances that could cause serious injury if released unexpectedly. By taking the proper safety measures when using and handling these hoses, workers can reduce the risk of exposure to hazardous materials.
Another reason why safety precautions are important is that these hoses may be subjected to extreme temperatures and pressures. In some cases, sudden changes in temperature or pressure could cause a hose to rupture or fail, resulting in significant damage or injury. Proper inspection and maintenance of choke and kill hoses can help detect potential issues before they become catastrophic problems. Ultimately, by following appropriate safety procedures when working with these types of hoses, workers can minimize risks associated with their use while maintaining an optimal level of productivity on the job site.
Choke and kill hoses are high-pressure hoses that are used in the oil and gas industry for drilling purposes. They are designed to withstand extreme pressure and temperature conditions while providing a safe and reliable means of transferring fluids between different components of the drilling rig. These hoses play a crucial role in controlling well pressure during drilling operations, which is essential for ensuring safety and preventing accidents.
Choke and kill hoses are typically used in offshore drilling rigs where the environment is harsher than onshore sites. They can be found in various applications, including well testing, cementing, fracturing, and acidizing. The hose's primary purpose is to control the flow of fluids coming out of the wellhead by limiting or stopping it completely if necessary. This capability is critical when dealing with unexpected pressure surges or blowouts that could lead to catastrophic outcomes.
In summary, choke and kill hoses are vital components of offshore drilling operations that ensure safe handling of fluids under high-pressure conditions. They play an essential role in controlling well pressure during drilling operations, preventing accidents from occurring. These hoses can be found in various applications such as cementing, fracturing, acidizing, among others on offshore drilling rigs where their robustness provides reliability even under harsh environments like deep-sea waters or adverse weather conditions.