Silicone rubber roller manufacturer
You've come to the right place if you're looking for a silicone rubber products manufacturer with the equipment and skills to help you develop wear-resistant, precise size, chemical resistance, smooth surface, and heat-resistant silicone rubber rollers for your projects.
Our one-stop silicone rubber maintenance products developed into six complete systems can meet 100% of your requirements and product demand. This silicone rubber roller is the fourth system which includes Silicone Rubber Roller, Food Grade Silicone Rubber Roller, Glue Applicator Rubber Roller, Rubber roll, Hot Stamping Silicone Rubber Roller, Silicone Rubber Roll, Coating Rubber rollers, Adhesive Applicator Silicone Roller, which can help guaranteed machine productivity and also help to supply a nice working environment for different industries. All products in these six systems concreted together and developing more and more complete so that can bring our cooperator a very good feeling of the one-stop project purchase experience.
SUCONVEY Offers High Quality rollers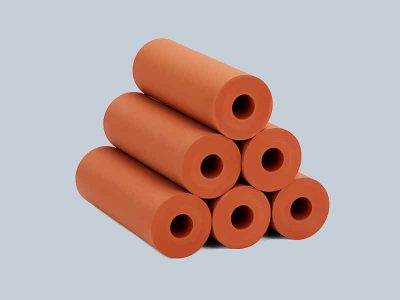 Silicone Rubber Roller is a necessary transport part in various print or heat transfer machines. We can supply various rollers with or without matel core to adapt to different application. Diameter size from 10mm to 500mm.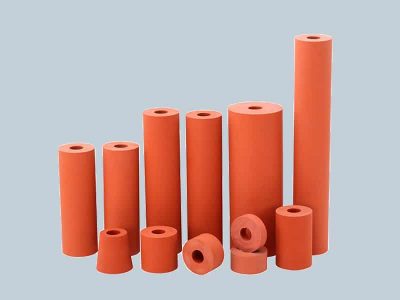 Food Grade Silicone Rubber Roller is the conveyor roller in food machines or equipment to transport the running belt help the machine operation. We can supply super precise size as your machine required.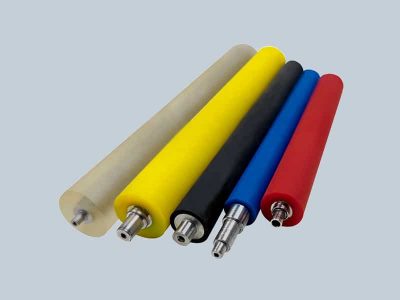 Glue Applicator Rubber Roller widely used in glue brush machine in producing process. Our roller with the most smooth and flat surface so the brush area is even and can match with different machine with right size.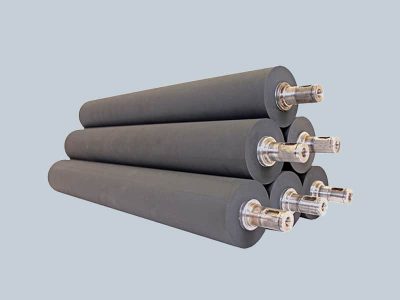 Laminating Silicone Rubber Roller is popular in many stamping and heat press machine. Its flat roller surface helps the machine make the laminating work quickly and high quality. We can make any length.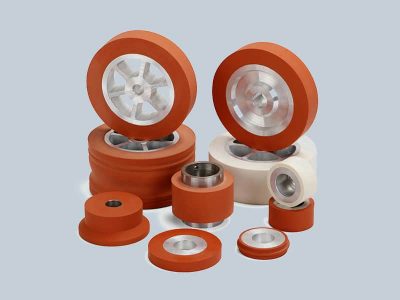 Heat Transfer silicone rubber roller is a main transport spare part in the print machine or transfer machine. Super anti-abrasive, heat resistance, solid hardness, precise size is very important property for this roller.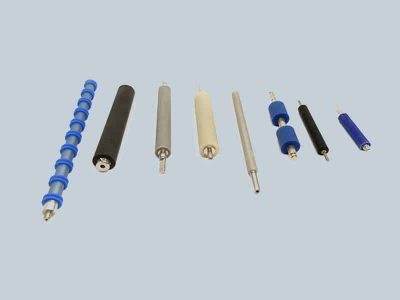 Textile Processing Silicone Rubber Roller with good adapt and touch smooth surface are popular used to make print or stamp step in textile process. Good heat resistance and no stick smooth surface is the necessary property.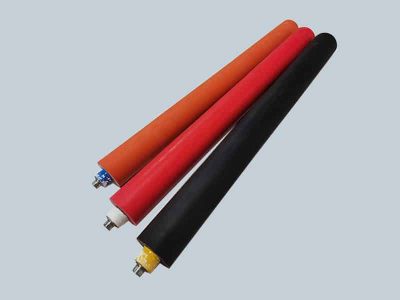 Heat resistance silicone rubber roller can work very well and stable in the temperature from -40℃
to 260℃, it is a good choice for heat transfer machine, food machine, daily life necessity with long service life.
Polyurethane Roller is a new generation roller with good oil, impact, wear, chemical resistant advantages, which supply a good service for many print or textile industry. We can make different size and design of the roller.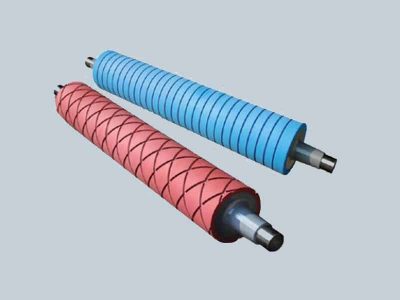 HDPE Roller is colorful hardest surface roller used in various conveyors or machines, its small wear volume mades the roller widely used in many complex working environment. We can make different shape and pattern as your requirements.
Feature
Specification
Application
Packing
Contact
Feature
We make the most precise size rollers with or without metal core as your machine type.
Hardness(Shore A): 20°, 30°, 40°, 50°, 60°, 70°, 80°, 90°.
Solid roller surface is very smooth, non-sticky, touch well with the transfer materials and machine.
Different materials can be choosed to meet your machine different requirements.
Color: Translucent, White, Blue, Red,etc. Patone Card and transparent.
Many years of experiences so we stock all solutions for your customers different requirements.
Marking LOGO for customers and design specific products for explore market in local places.
Our materials passed all necessary and standard certificates and test so we are safe and high quality.
We supply free samples and design drawing as your requirements and applications.
Short time deliver time because we have enough staff and equipment.
Specification
Application
Packing
Contact
Professional and Expert SILICONE RUBBER ROLLER FACTORY
Suconvey is a professional silicone rubber products manufacturer that chooses the highest quality raw materials from all over the world as our long time experience in this industry after comparing the materials from different countries and districts, we get rid of the materials with any bad feedback and products.
During these years of development our silicone rubber roller products were exported to almost all countries in the world, we have a steady distributor in many developed countries such as the USA, Canada, and Japan… who get the most sincere support from the one-stop purchase experience and after-sale service. We got a good global reputation from distributors and end-users. Hope we can always grow together with our cooperator friends.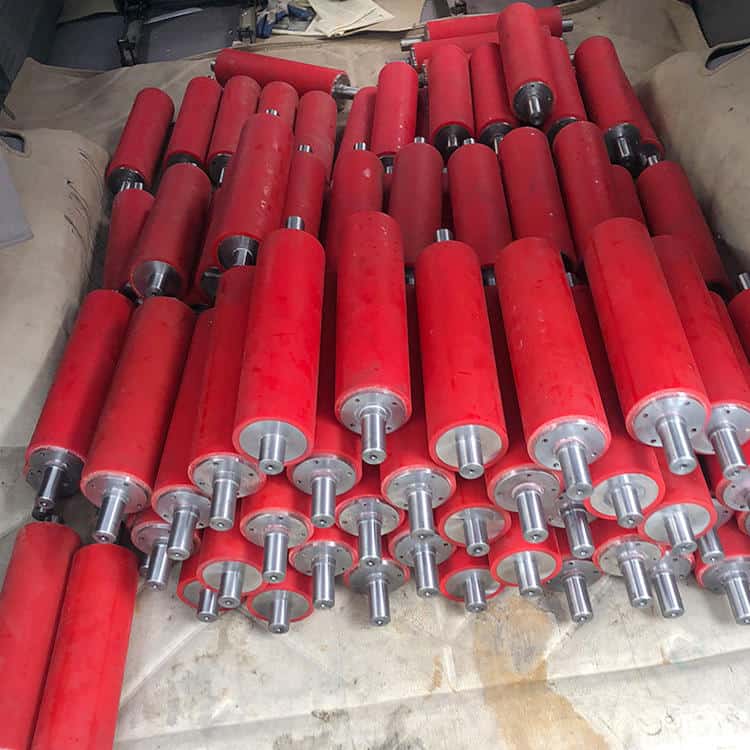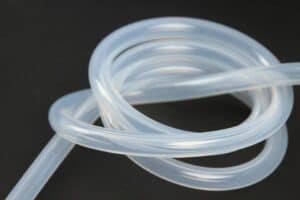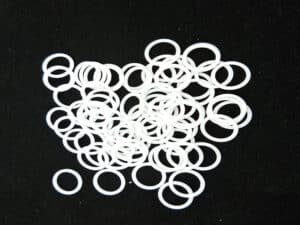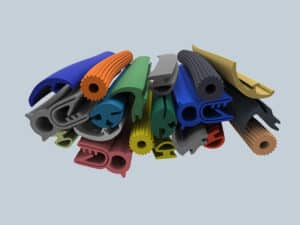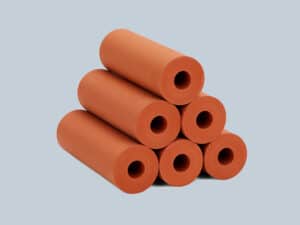 Silicone rubber roller is a most popular material in life and industries so it varies changeable in the model and design which cater to various usage scenarios as the different conditions and environment. Therefore, we supply high-grade professional customer service for our customers as different rubber rollers designs and applications. Size custom is a basic factor, besides, color, hardness, temperature, shape… all can be specific design for every requirement and inquiry.
Please don't hesitate to tell me your requirements, your design, or even your drawing. If your wanted products are easy, we can freely produce for you as our experiences and supply the most suitable products for you. If it is complicated, we can supply the most professional guide for your use environment and make a design model for you to put on your machine. So there is never a difficulty before us, it has, let's solving together.
Know More Your Rubber rollers With Us
Silicone rubber roller is a kind of transfer part of the machine made by silicone rubber materials which are calendered the silicone rubber compound after being mixed enough and grouped in different types and specific roller models to meet different application requirements in different equipment or machine in industry or life such as heat transfer print machine, textile processing equipment,  food processing machine, glue applicator roller, paint …Below are more details about our Silicone Rubber Roller:
Don't Know What To Start With?
Get A Solution For All silicone rubber products
Suconvey Wholesale Can Be Easy & Safe.
No matter what kind of silicone rubber products you want, based on our extensive experience, we can manufacture and supply it.
Most frequent questions and answers
Please confirm your inquiry request as the usefulness.
Please measure your application place size and count the quantity. If you have drawing, better send to us. If you have no drawing please tell me your application and tell me where do you want to use it, better to know the application equipment model, we can make drawing or solutions for you.
We will making drawing as your demands or required products photos or pictures.
Please confirm the size and quantity, especially the specifications of what you want so that I can supply the most precise guide and suggestions.
Making samples as your exact requirements and appplications.
Testing and confirm the samples and making upgrade if necessary.
Placing order and prepare the production.
Arrange the delivery after out of warehouse test.
After-sale service follow the goods always.
Before purchase: Give the most professional guide for choosing the right products or service system.
After purchase: Warranty for 1 or 2 years as the application and your requirements. Any damage will be repair or replace new during warranty as long as use the products as the right way and normal wear of the products apart from any break by personal reasons.
After-sale: Always give the most professional suggestions for the products working status, give support for customers marketing developments of own brand business. Always repair as long as we keep cooperation.